Västerbotten Experience
We are an official Västerbotten Experience. It ensures you'll get the most genuine of the Västerbotten culture and nature.
It is a quality sign that guarantees that an area in Västerbotten will provide you with all of the above: accommodation, food and activities according to your wishes.
As a Västerbotten Experience, our business is based on sustainability. And always characterized by Västerbotten's lifestyle and hospitality. Look out for the Västerbotten Experience sign when planning your trip.
Read more about Västerbotten Experience on: visitvasterbotten.se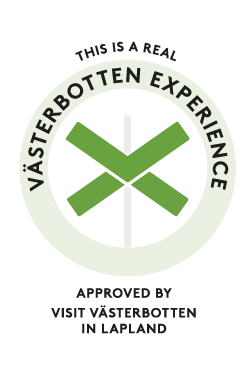 Storuman - there's something for everyone